Lily Latifi dresses up natural light#ELLEDECO
"Lily Latifi is a magician. Using fabrics only, she can rearrange spaces, hide away interiors from outsiders' eyes while maintaining the flow of light, or soften down noise using her gliding panels.

She plays around with fabrics, laser cuts felt, prints on carpets and sun screens and creates panels that slide in tracks according to the needs of her clients. An open-space interior in need of a little privacy? Mobile panels to hide away a closet? Maintaining light and privacy at the same time? This designer specialized in flexible materials will go out of her way to give your interior a new dimension."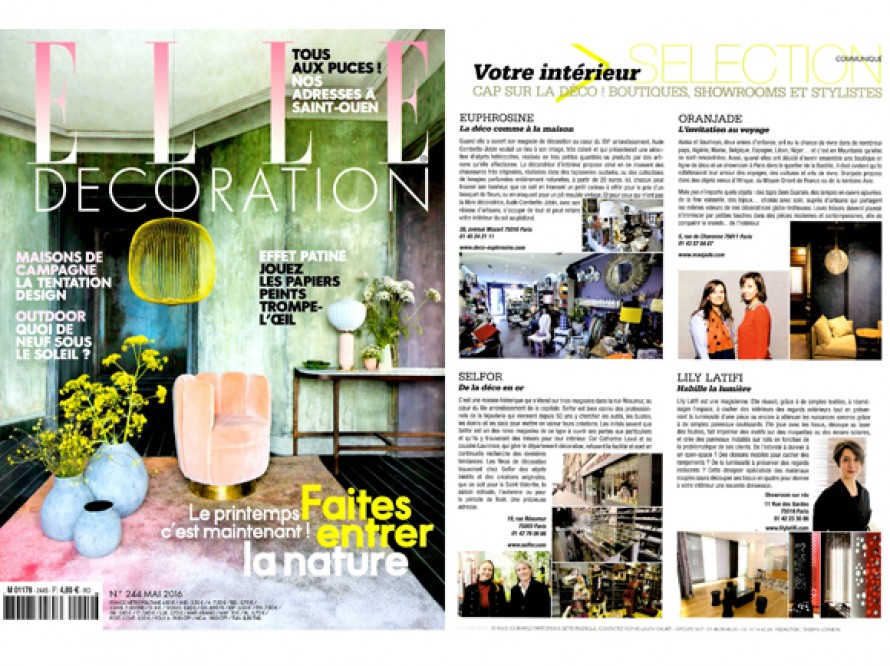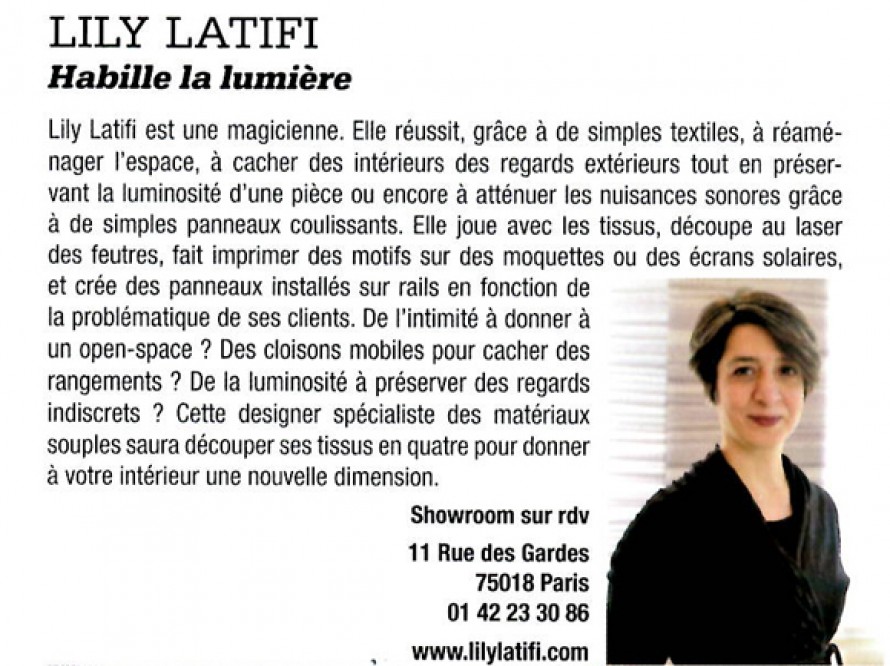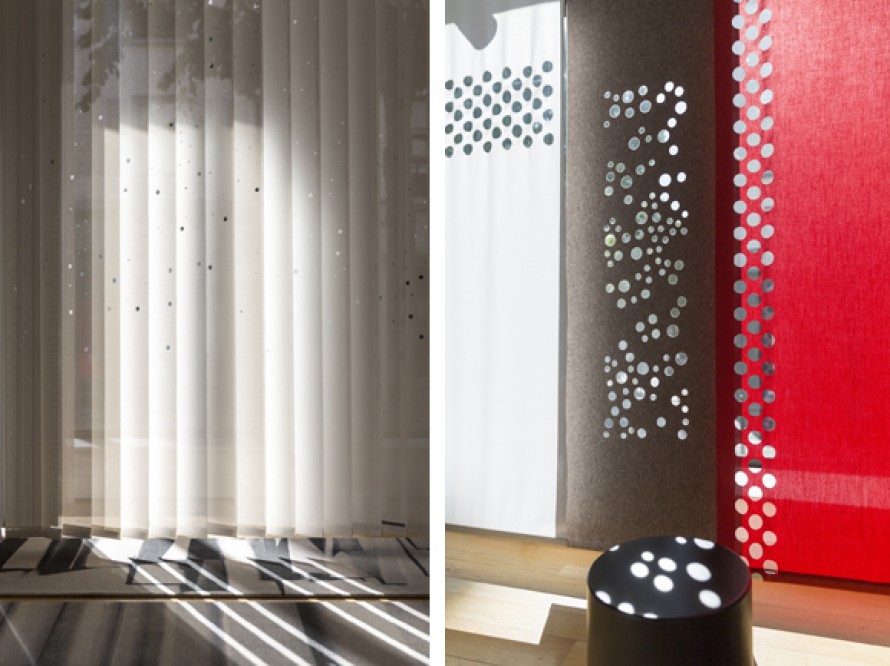 Autres articles
" Design & Carfts " : Berlin & Paris showcasing their designers, craftsmen & craftswomen An event organised by the Paris Chamber of Crafts. 06 - 30 September 2017 Monday through Saturday 10 to 18:30. Closed on 25, 26 & 27 September. Hôtel de Ville de Paris Salle des Prévôts et Salon.../...

Textile solutions for space planning : acoustic, thermal or visual comfort ; transparency, translucency, opacity.

I'm proud to announce that my "NAMAD" pleating panel has won the Mixology Awards 2017 for "Product of the year : Surfaces" .