Our transparent fabrics are silk screen printed with an opac white paste that brings a relief to the prints. The designs and textures provide a "hand printed" effect to the panels.  

Discrete and relaxing, the panels are ideal as space dividers while keeping an open space spirit. They can also be used as window treatment in cases where their transparency is not an issue.

Machine wash at 40°c.
REF : BA24
1 "siesta V" panel in white
Dimensions : 1 x W82 x H283cm
Price : 90€ + carriage fees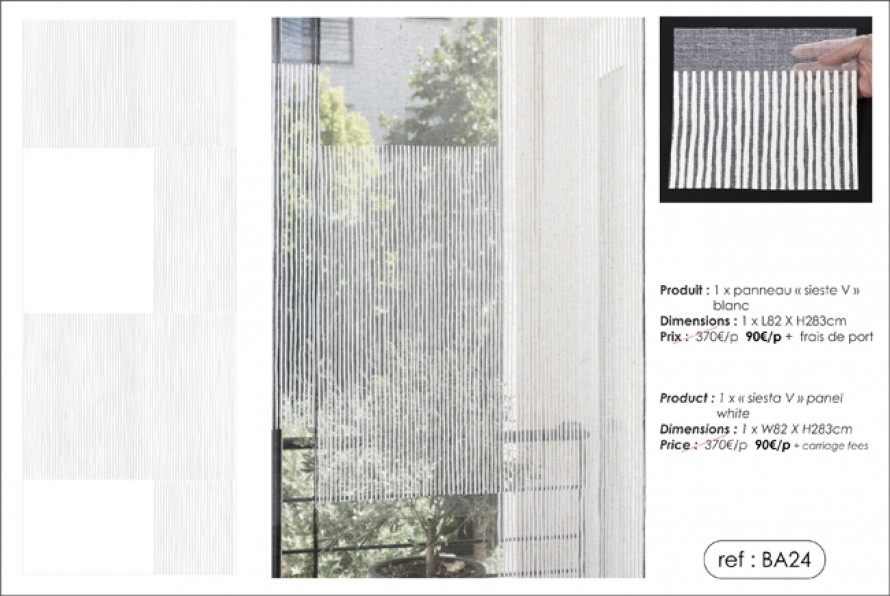 REF : BA25
1 "siesta H" panel in ash colour
Dimensions : 1 x W85 x H206cm
Price : 90€ + carriage fees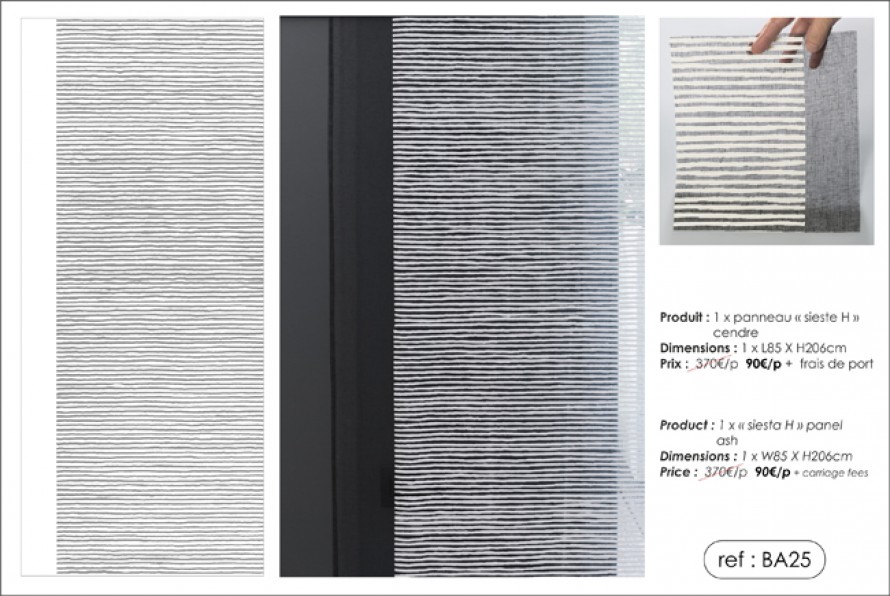 Autres articles
We use a dense quality of felt in pure wool and in 3mm thickness. This natural material is an excellent sound and thermic insolator. It is also water repellent. Our felt panels provide sound comfort in interiors where there is too much resonation and heat comfort where there is need to block out.../...

In this collection, the idea is to give a 3D effect using 2D materials and techniques. To create this illusion, we have worked on how the designs should be photographed, highlighting the various reliefs, embosses and shades, before designing the prints. Each subject has been photographed from.../...

Sun screen mesh for visual and thermal comfort. This material provides transparency and one way visibility: towards the outside during day time, and towards the inside at night fall. It is also an efficient protection against sun light and heat. It is very easy to clean on the surface with a clean.../...