A planetarium mood for an interior design project
We are pleased to present you this recent project accomplished within the new technology hub of the French banking company "Société Générale".
In order to meet interior designer wishes, we have combined our "Siesta" & "Milky Way" panels in this area dedicated to napping and resting.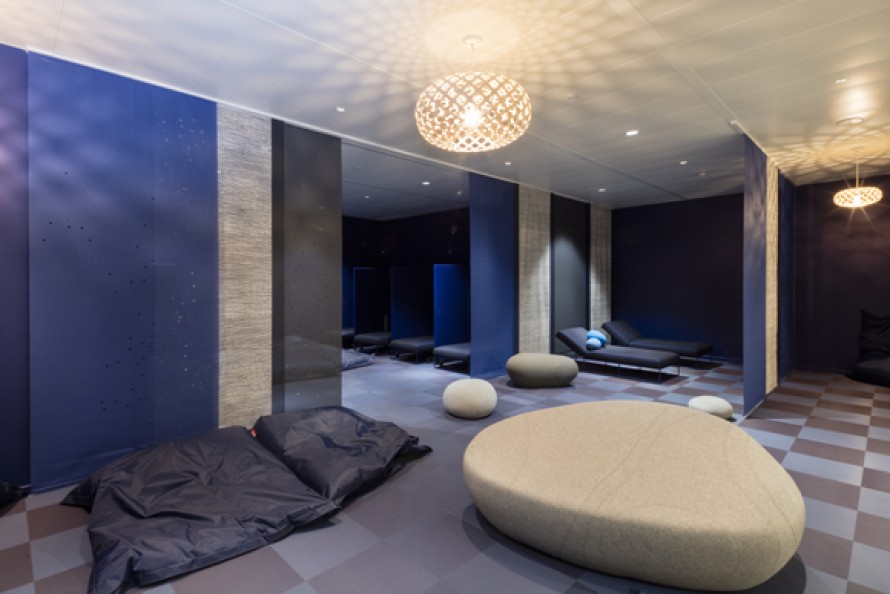 Discrete and relaxing, our "Milky Way" panels are ideal as space dividers while keeping an open space spirit.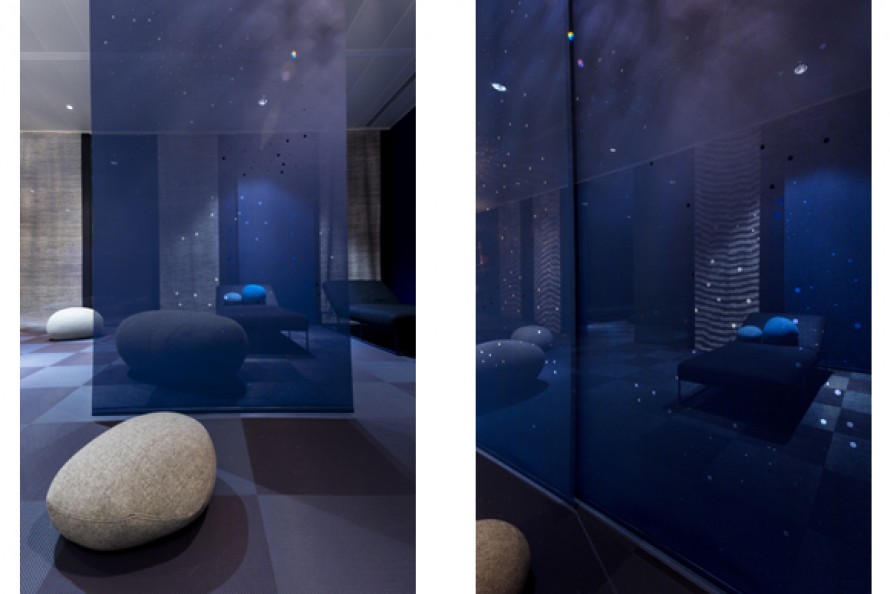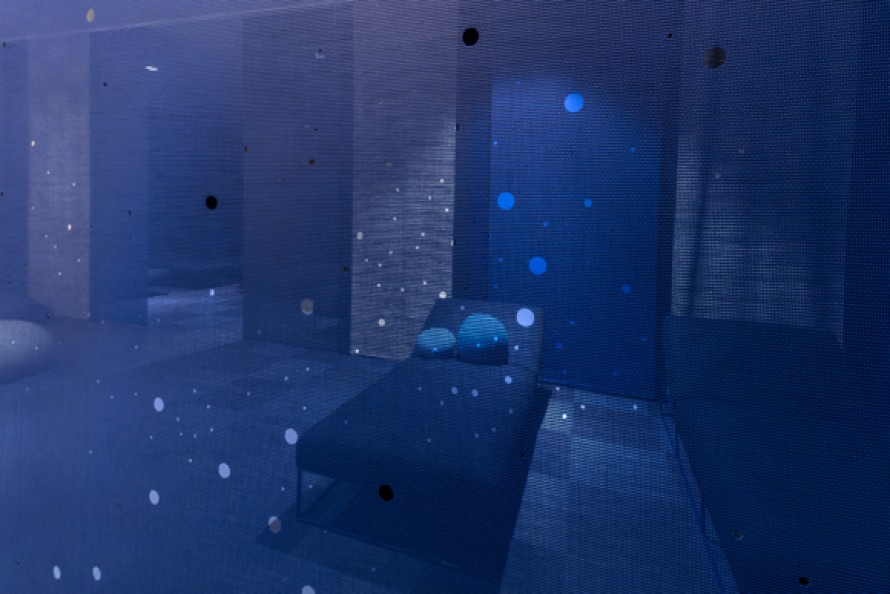 The hand drawn, vibrant and irregular stripes of the "Siesta" design provide the panels with relevant sensitivity and poetry.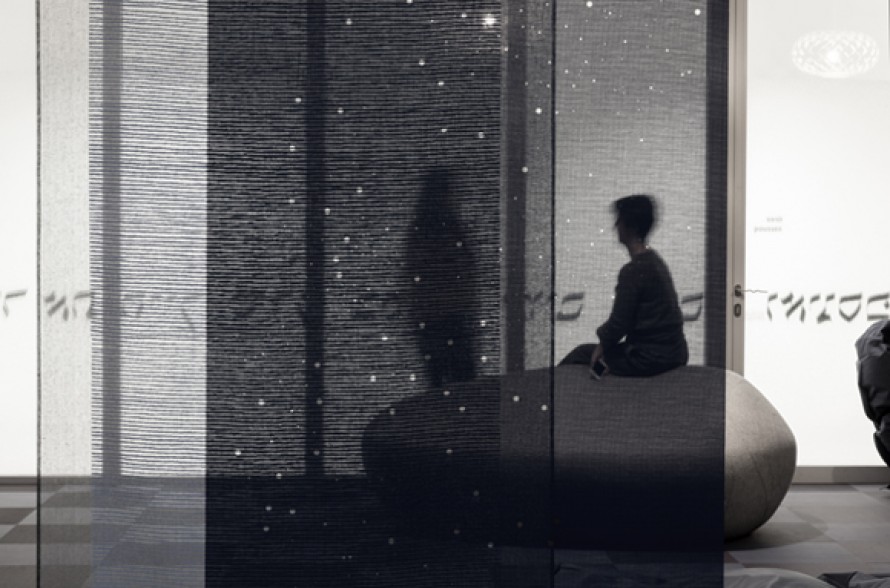 The "Milky Way" design is naturally projected on the ceiling transforming the area into a kind of ephemeral planetarium.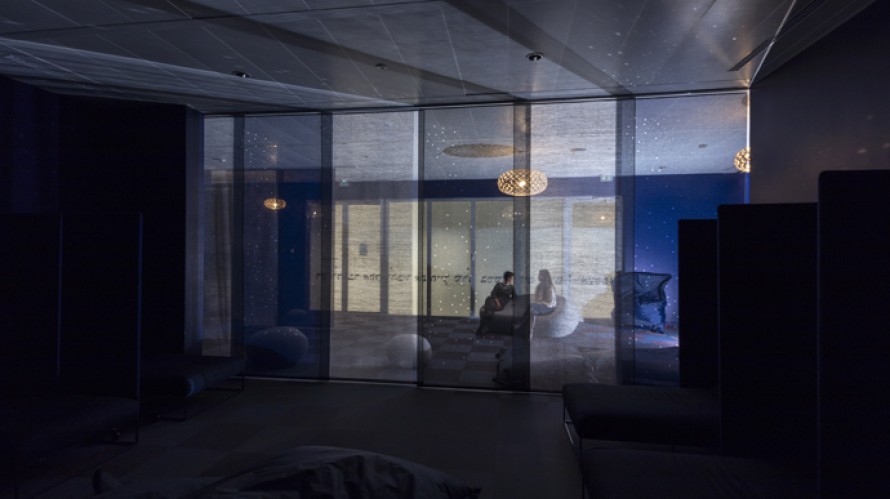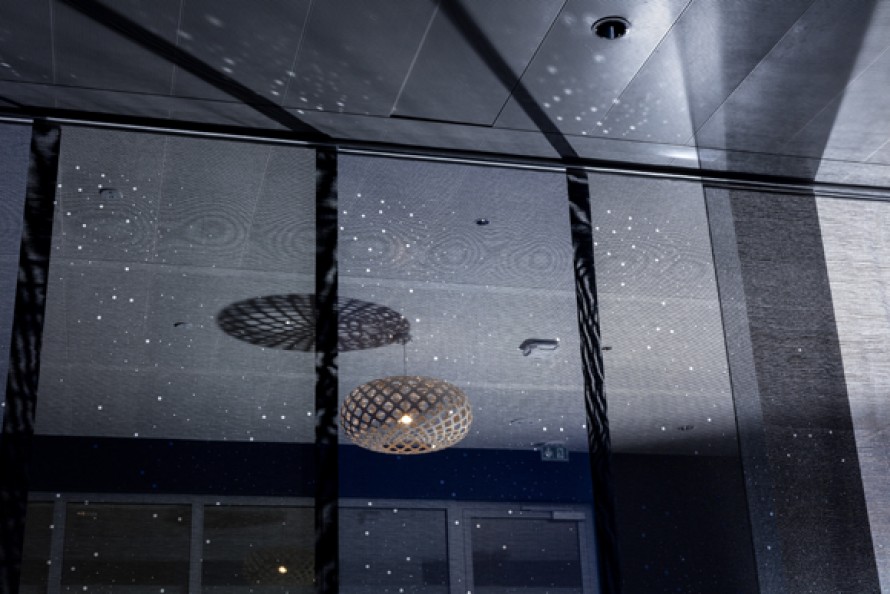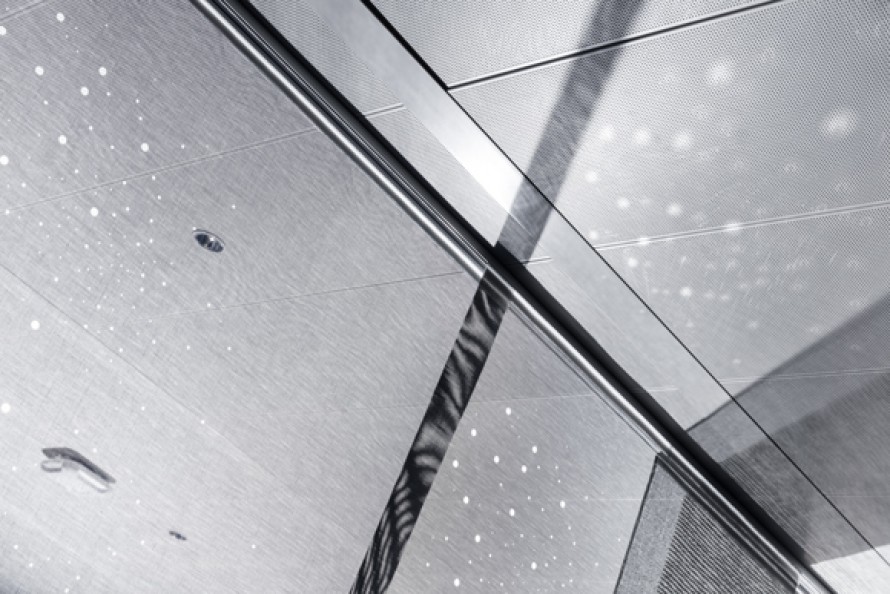 Autres articles
We are pleased to present you this very recent project accomplished for Willis Towers Watson in Dublin, Ireland.

"Blå SPA" is a Nordic style spa facing the river Seine in greater Paris. I was commissioned to design and install all its window treatments and space dividers. This is a good example of a design project tailor-made for a humid interior.

I am pleased to present you one of my recent projects achieved in 2015 for Marie Chavarot's interior in Paris. Marie is creator of Butter In The Shutter, photographer and baker specialized in gourmet workshops and experiences.