How to bring acoustic comfort to a multifunctional space
We are pleased to present you this very recent project accomplished for Willis Towers Watson in Dublin, Ireland.
"NAMAD" : ACOUSTIC CURTAINS IN 100% WOOLLEN FELT 
Our felt curtains in 2mm thickness are discreet and easy to install.
They divide spaces, create passage ways, block out light and absorb sound vibrations.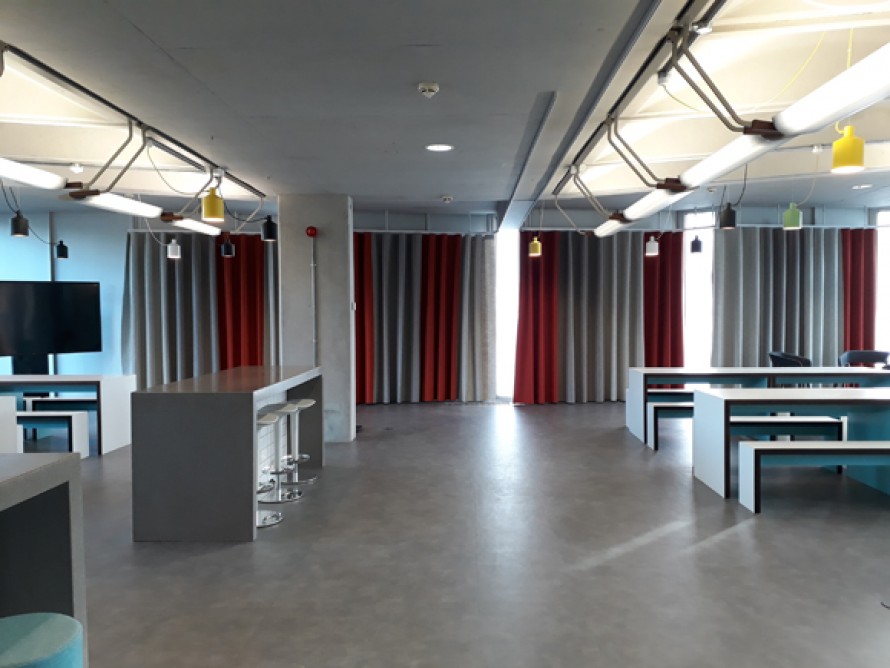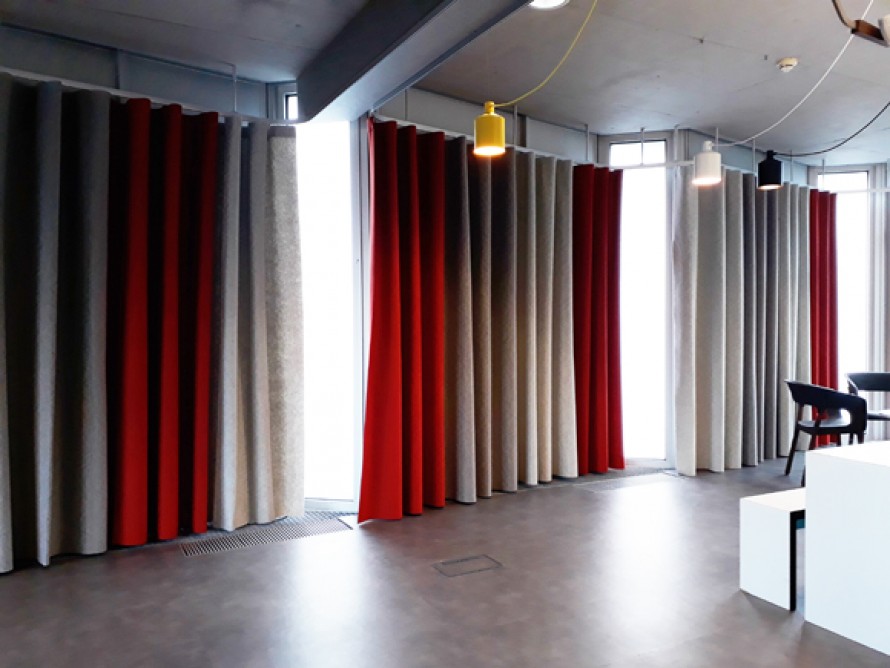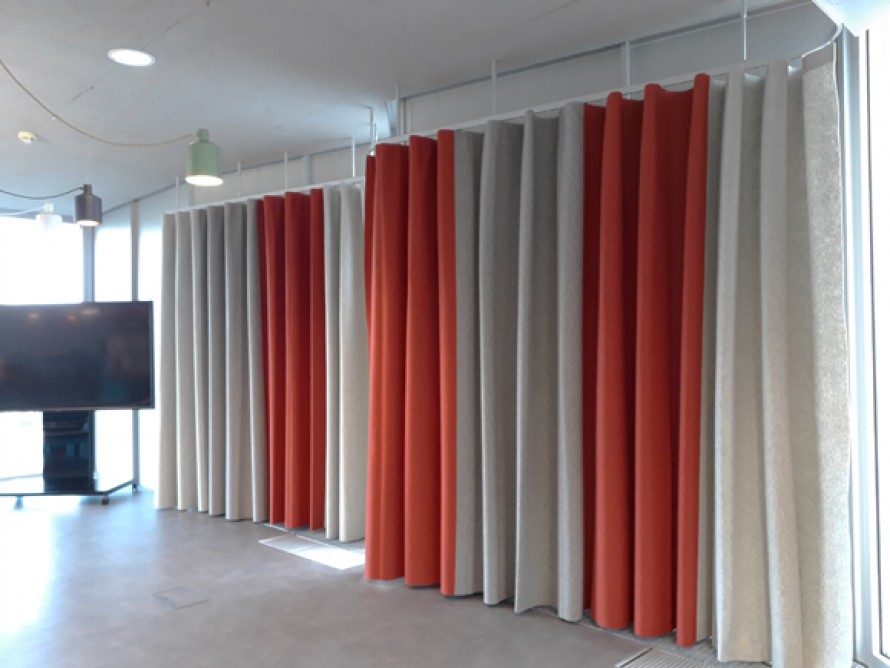 They slide effortlessly on their track mounted on the ceiling and form regular, XL size, waves.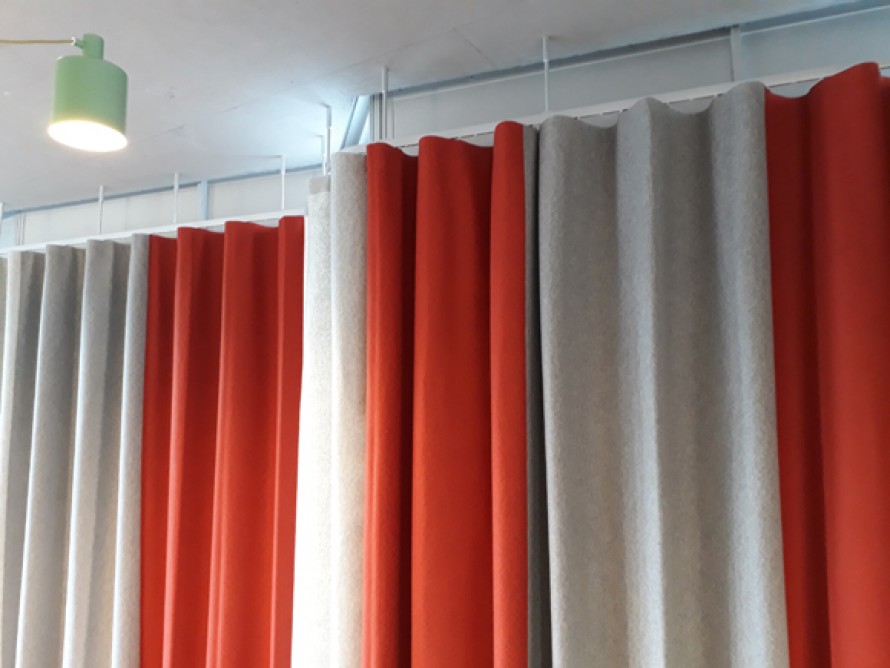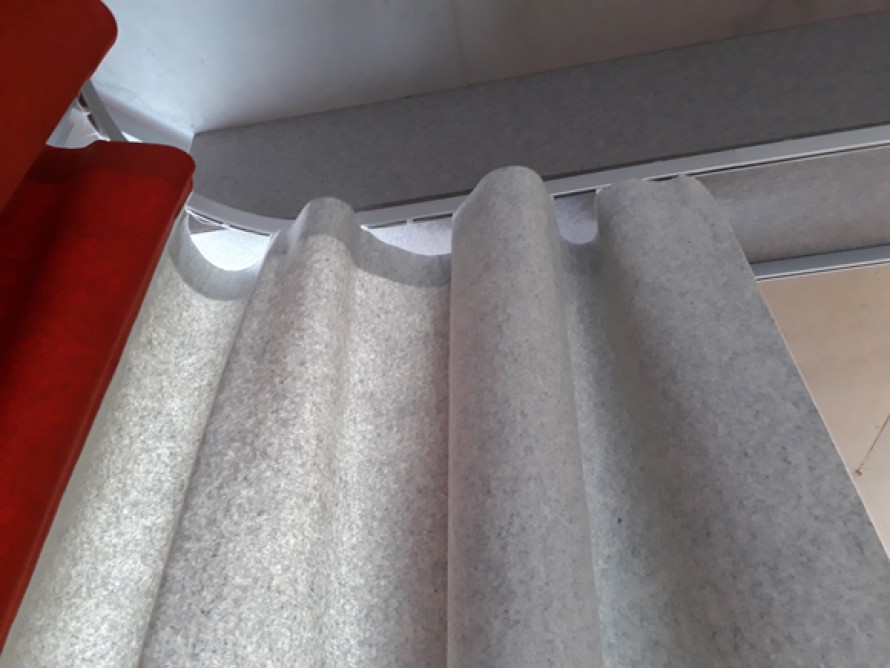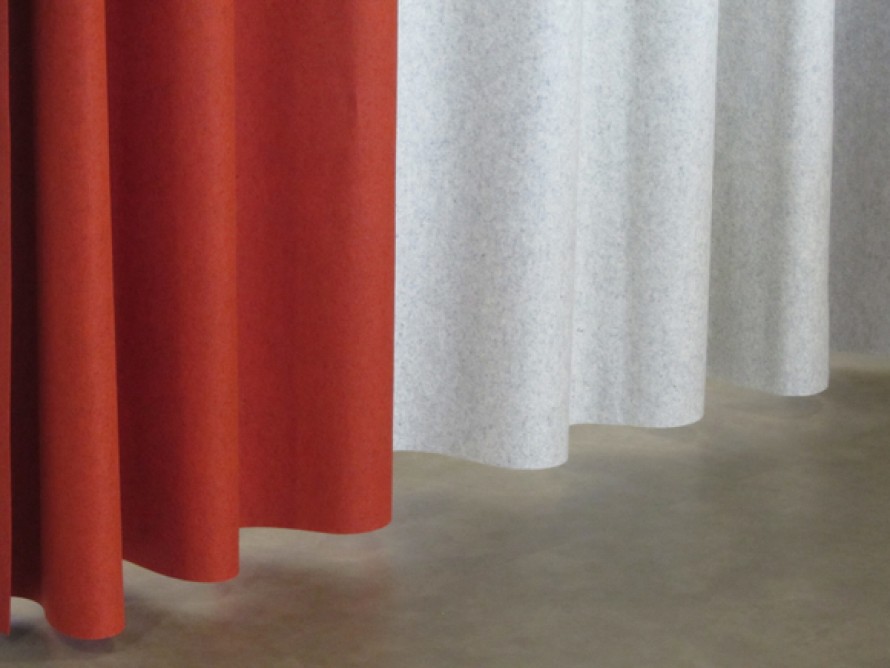 The 4 curtains in this multifunctional space are placed along side the facade, following it's zigzag form.
They can be drawn perpendicularly to divide the space and attenuate sound when aerobic courses are held.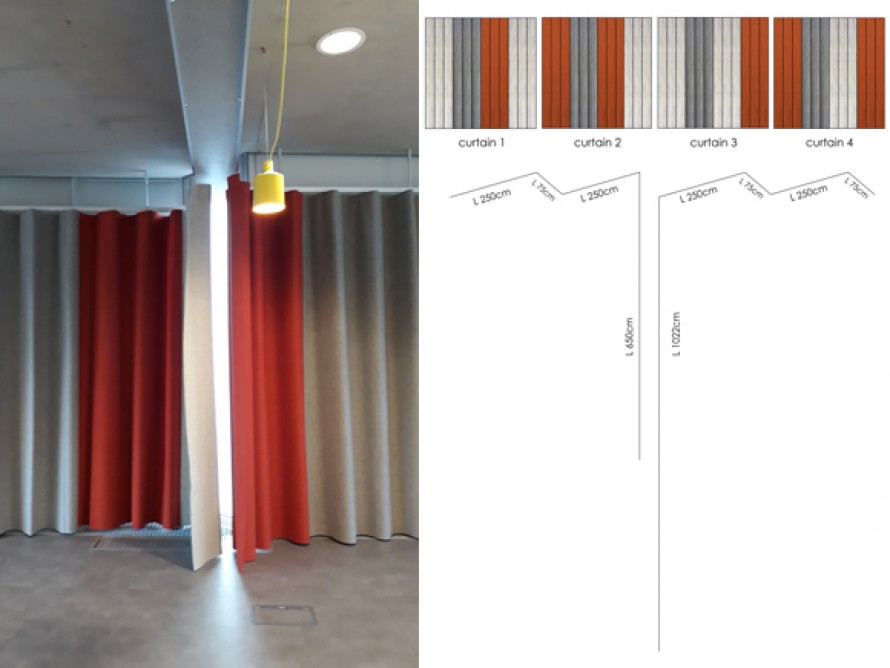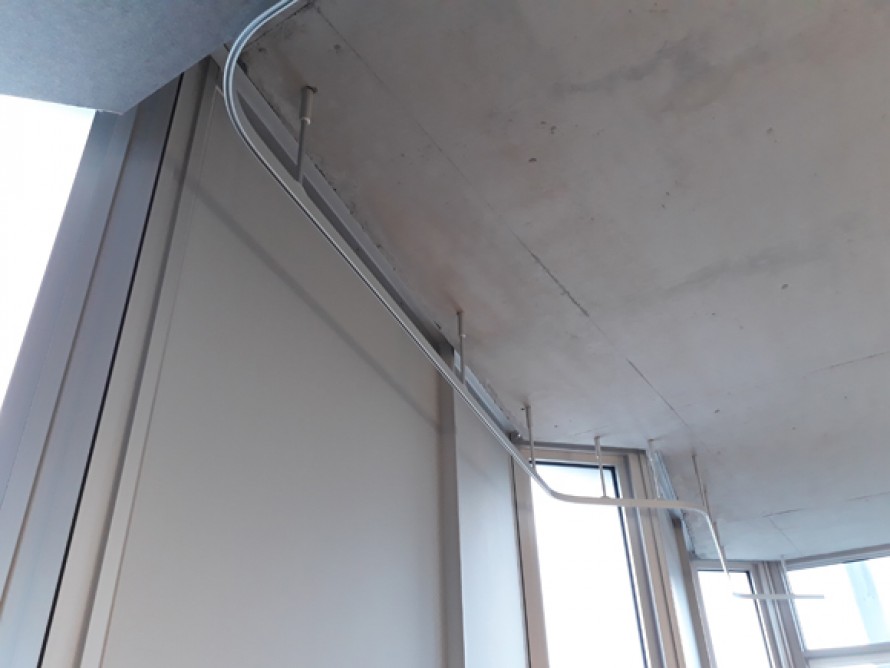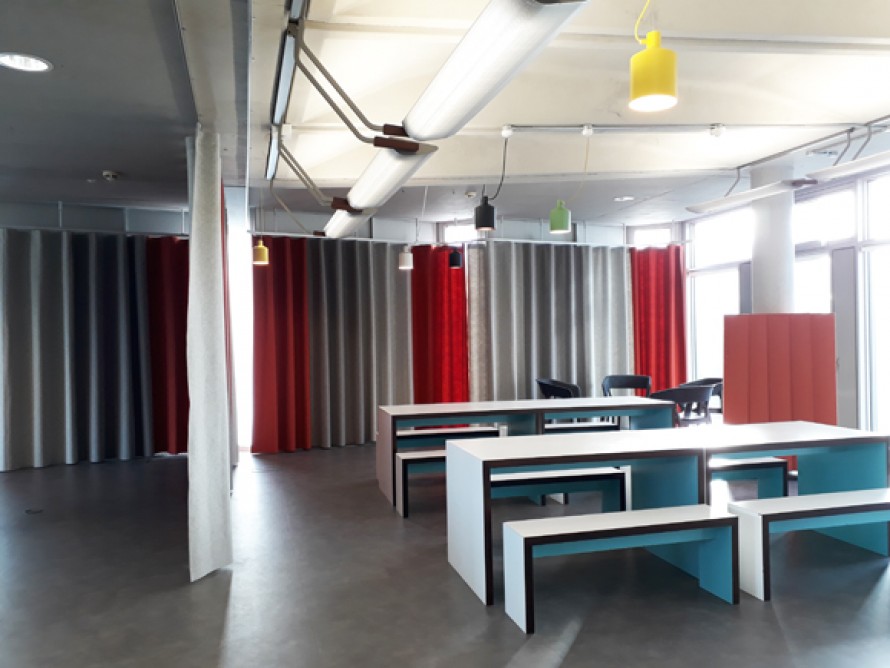 Our "Namad" felt curtains bring acoustic and visual comfort thus contributing to the well being of company staff.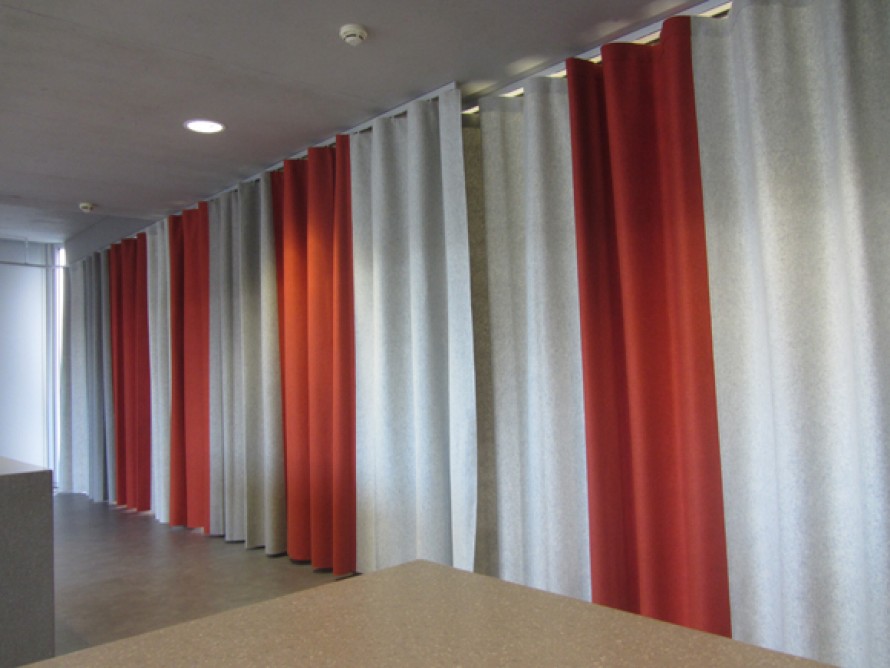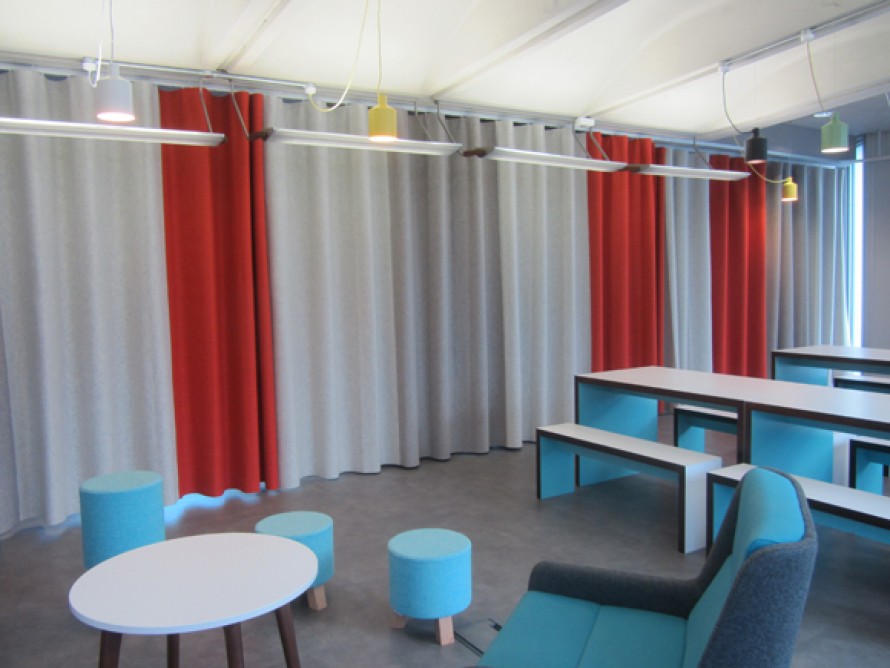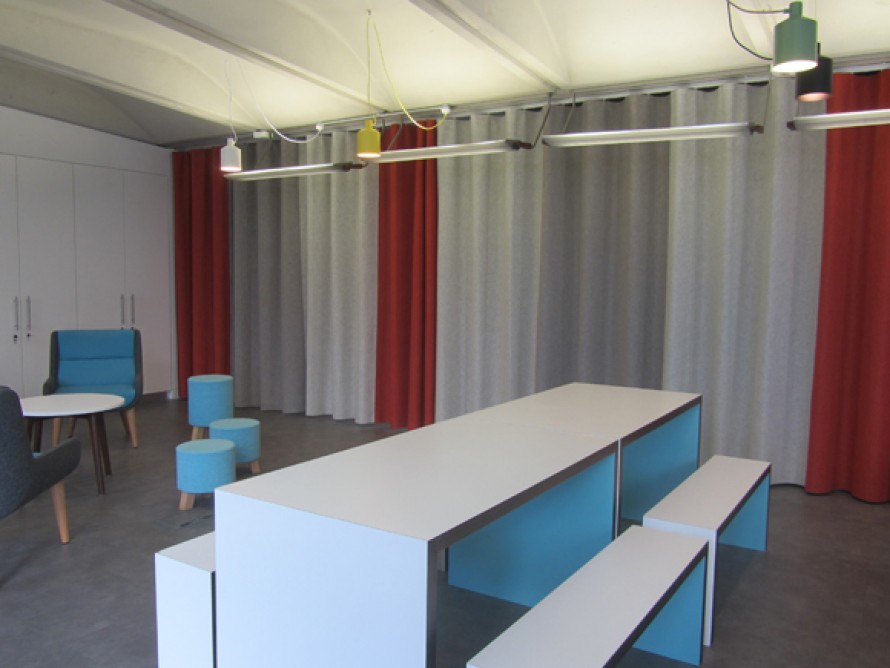 Site : Willis Towers Watson in Dublin, Ireland
Architect : Henry J. Lyons Architects
Treated surface : 4 curtains covering each W622 x H263cm
Autres articles
This co-working area is meant for teams within CFDT (one of France's major unions) who wish to work together for a given laps of time. It is made up of 6 desks and a central space for exchanging ideas. The concept, the making as well as the use of this area answers some of the current questionings.../...

I'm pleased to present you a project accomplished in 2016 for SNCF (French National Railways Company) in collaboration with AREP (subsidiary of SNCF for multidisciplinary project management). The site is on the 4th floor of SNCF head offices at Campus Wilson in Saint-Denis (greater Paris), France.

I'd like to present you a recently finished project that I found very interesting and special to work on. This project was done in the north east side of Paris for a client who has naturally become a friend over the years and projects she has commissioned me with. A loft with two levels, entirely.../...