A perfect harmony between the very contemporary and the very classical...
I'm proud to present you my installations for this Parisian apartment mixing contemporary as well as classical French styles.
THE OWNER'S BEDROOM
These translucent curtains with my "milky way" laser cut design let in light but not vision.
They bring even more lightness and poetry to this bedroom and its contemporary setting.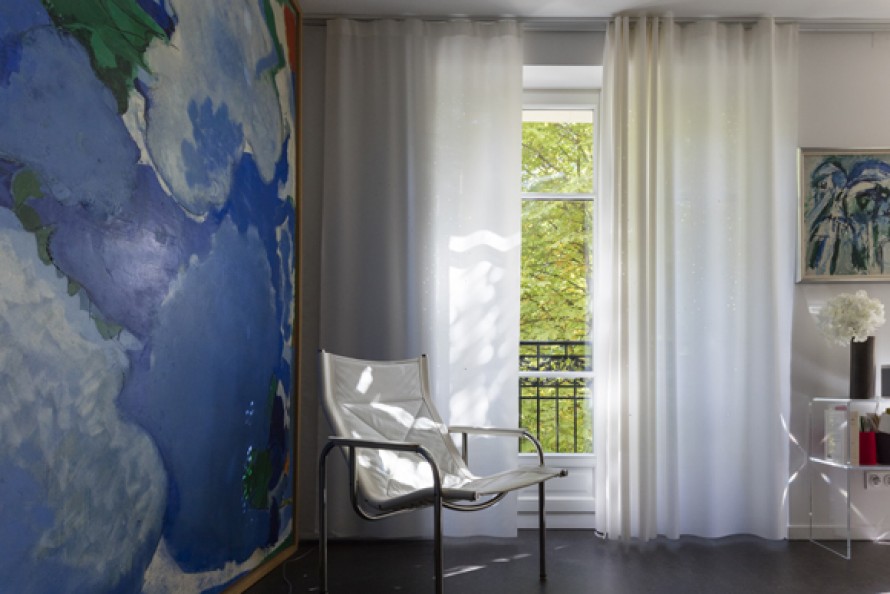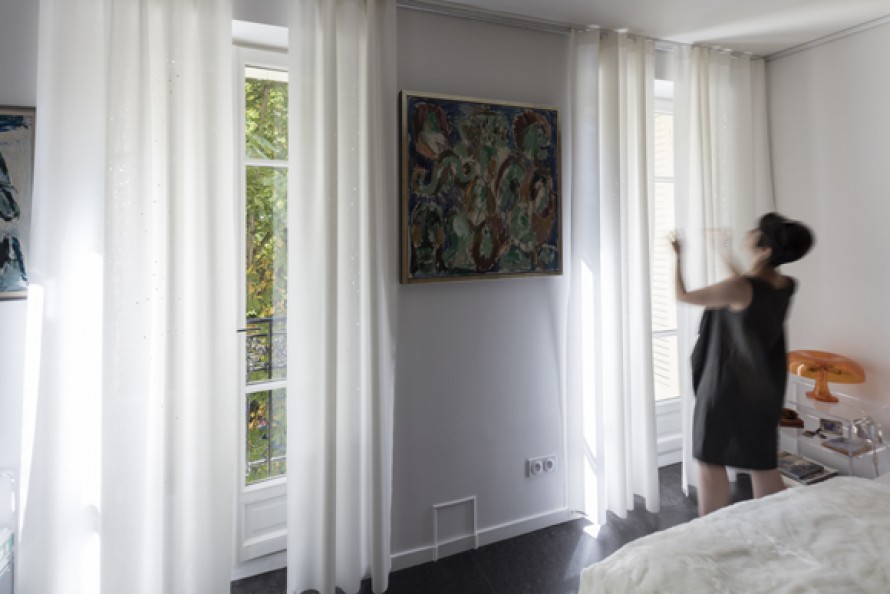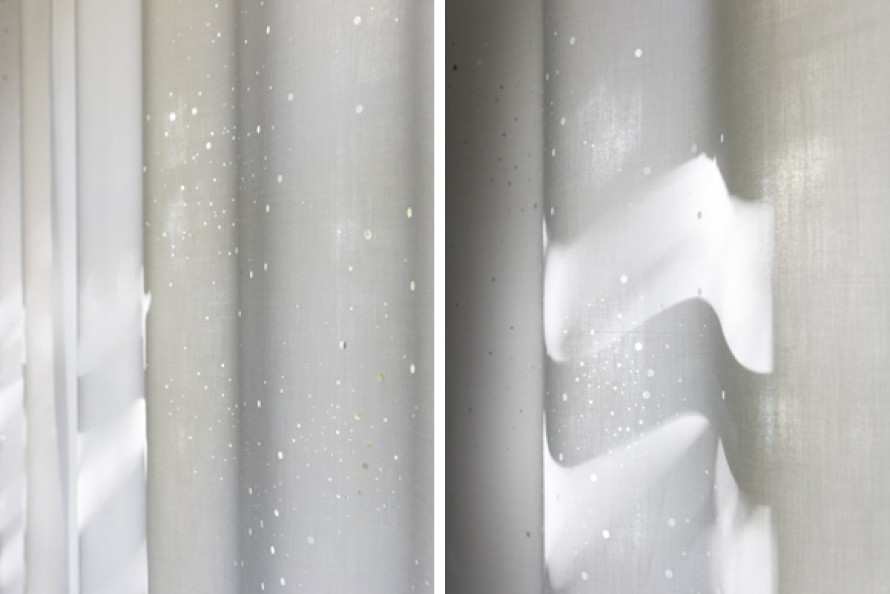 GUEST'S BEDROOM
The same choice of material, colour and design as above suits this other bedroom in the same apartment but with a LOUIS XV setting.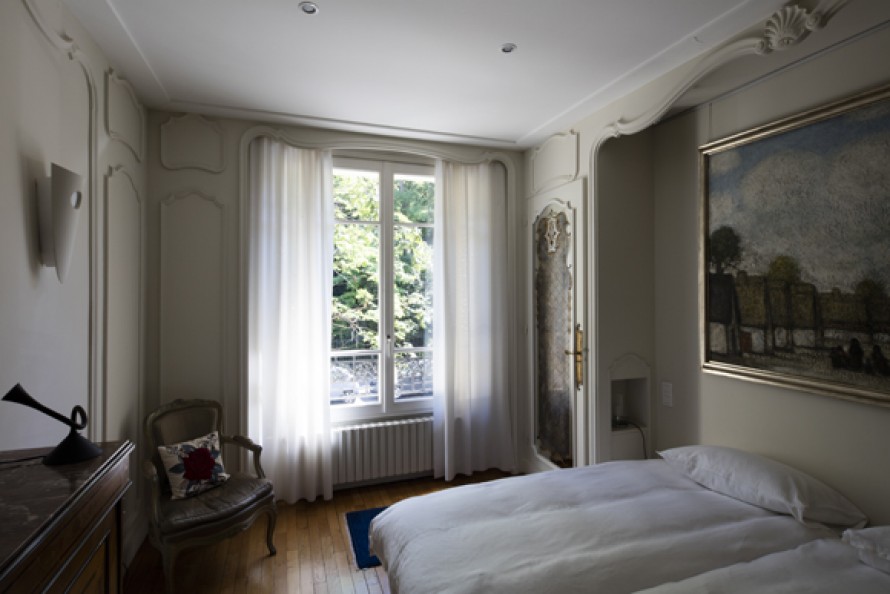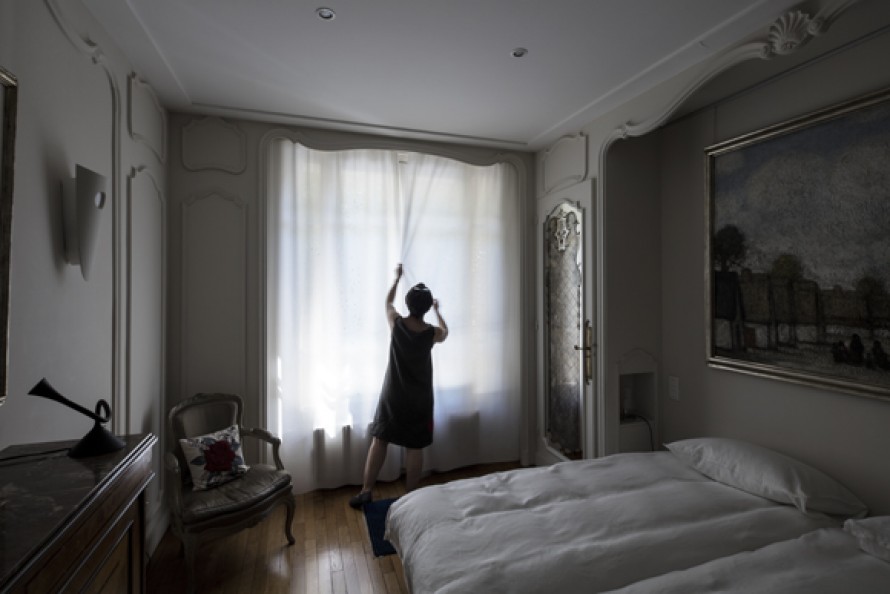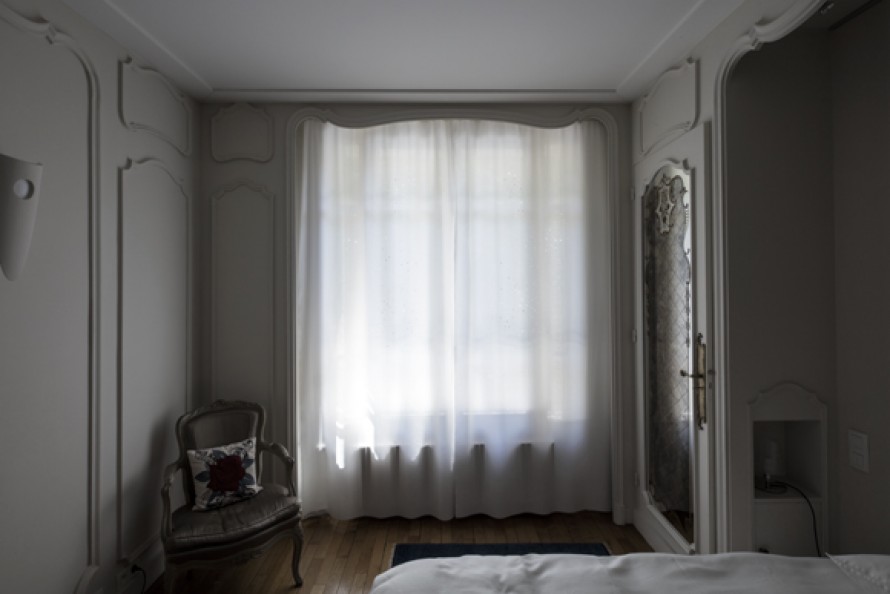 LIVING ROOM
This abstract rug in 200 x 300cm is the result of an arty crop I made into my "geo" design for flooring...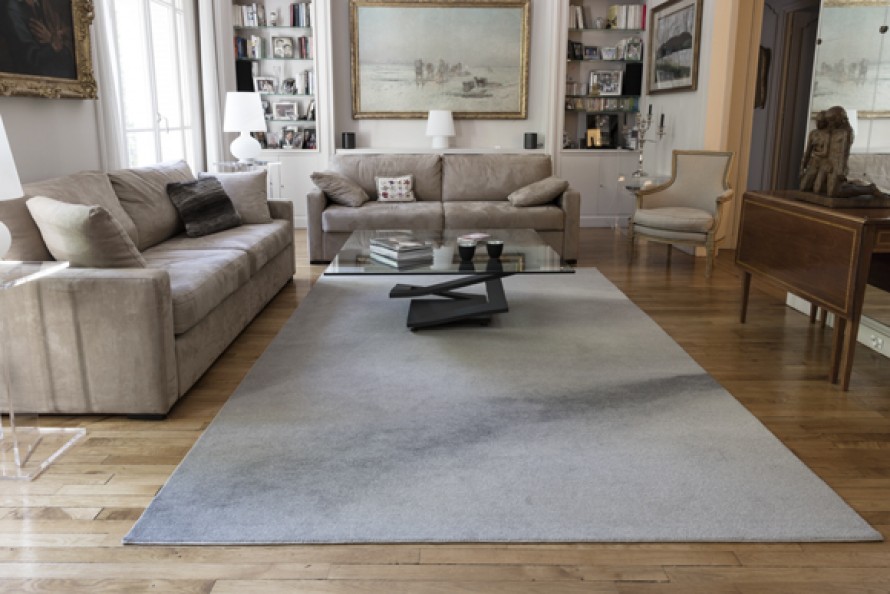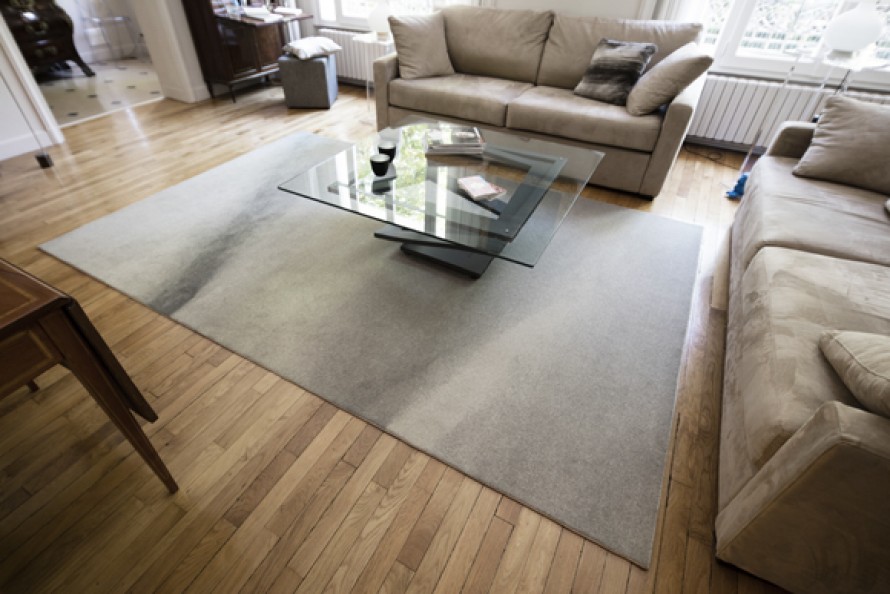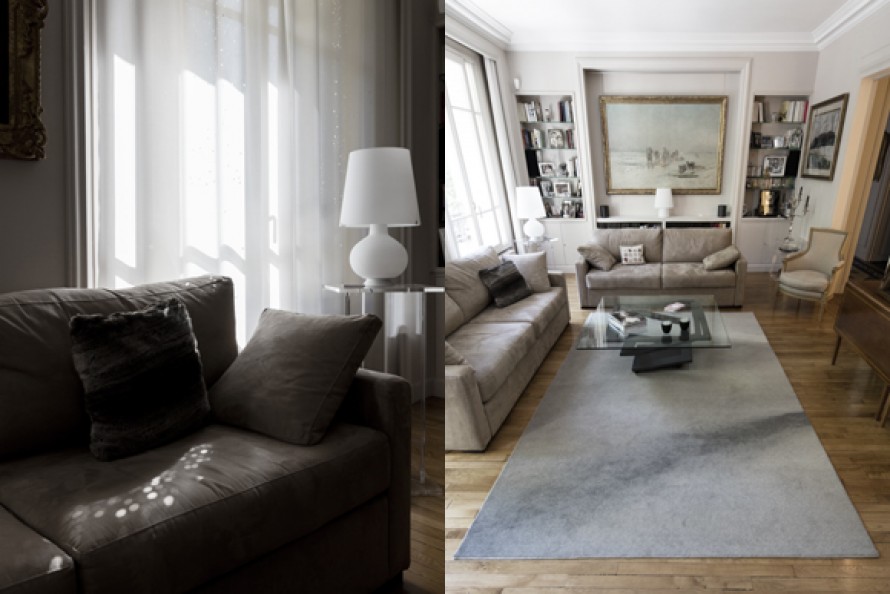 STUDY ROOM
Here we have a 160 x 220cm "stratos" rug which goes perfectly well with the art work on the walls as well as the contemporary staircase.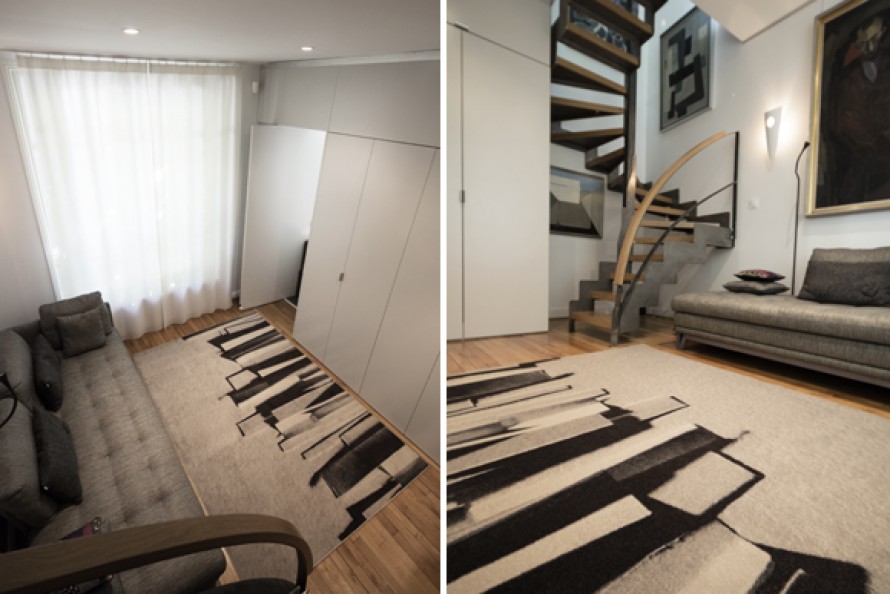 DINING SPACE
I custom-made this modern black table cloth in 119cm diameters.
My "milky way" laser cut design is revealed thanks to the difference of textures between the shiny black table and the mat black cloth.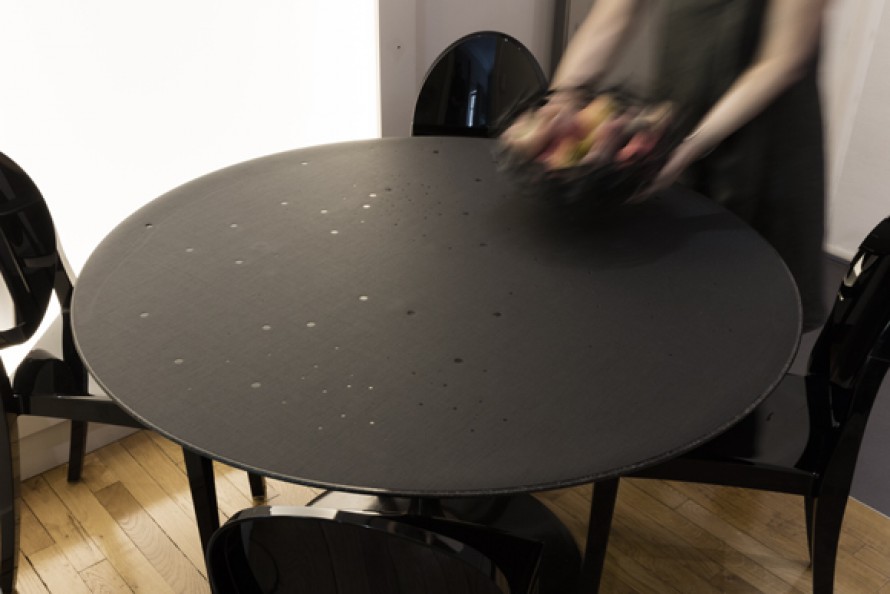 BATHROOM
My "mikado" design is used also on the roller blind in this long and irregular-shaped bathroom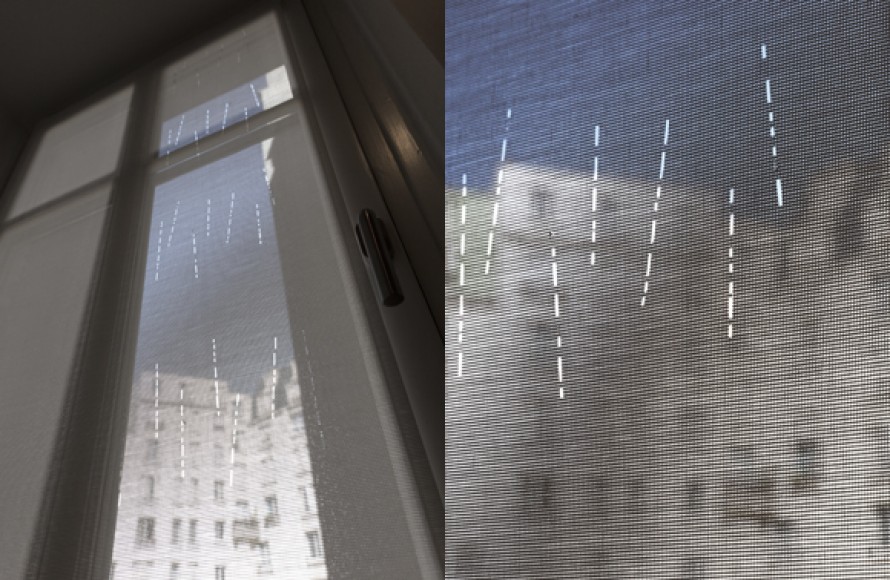 I thank the hostess for giving me the opportunity of expressing my knowhow in each and every space of her beautiful Parisian apartment.
Autres articles
"NAMAD" : ACOUSTIC SLIDING PANELS IN FELT

Tetris is the European leader for fit-outs of business premises: offices, hotels, shops or logistics properties. I had the pleasure to create and install space dividers for their own open-space offices located in La Defense business district in Paris, on the 39th floor of Cœur Défense building.

This co-working area is meant for teams within CFDT (one of France's major unions) who wish to work together for a given laps of time. It is made up of 6 desks and a central space for exchanging ideas. The concept, the making as well as the use of this area answers some of the current questionings.../...