A very celestial mood for an interior design project
I proudly present you the new interior designed by Nicolas Thermed for the Mercure hotel in Blois, France.
HOTEL LOBBY
Light-as-air, my "Celeste" panels subtly dress up the lobby walls.
Although printed, this design provides a "hand brushed" effect to the panels.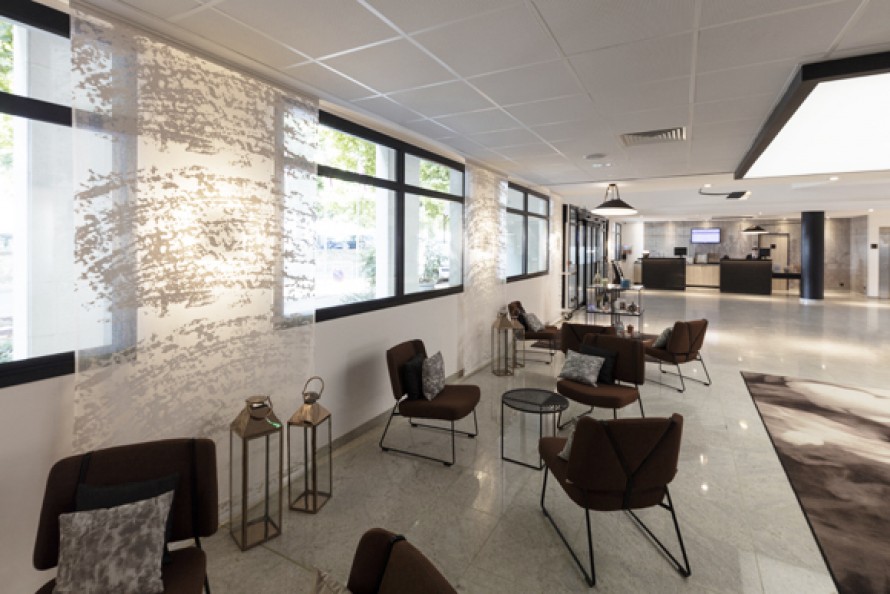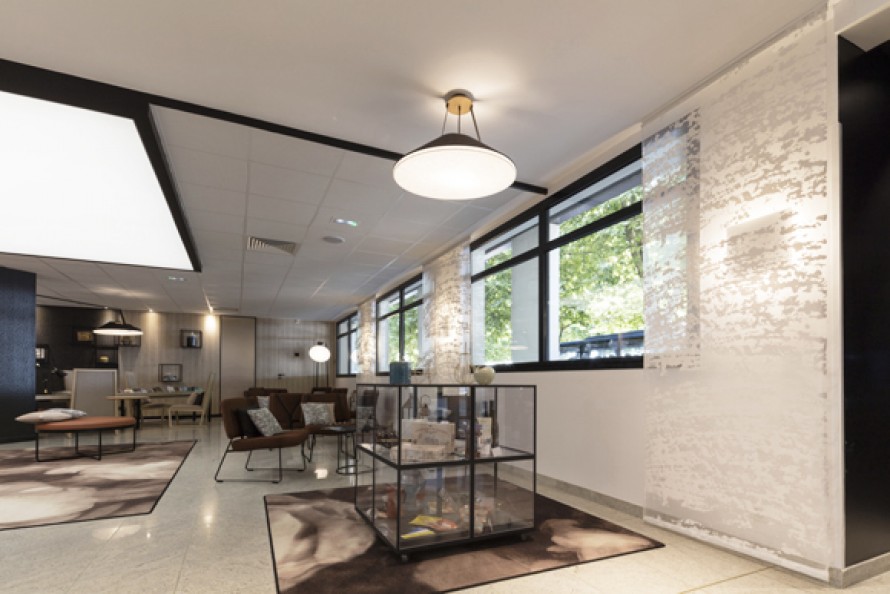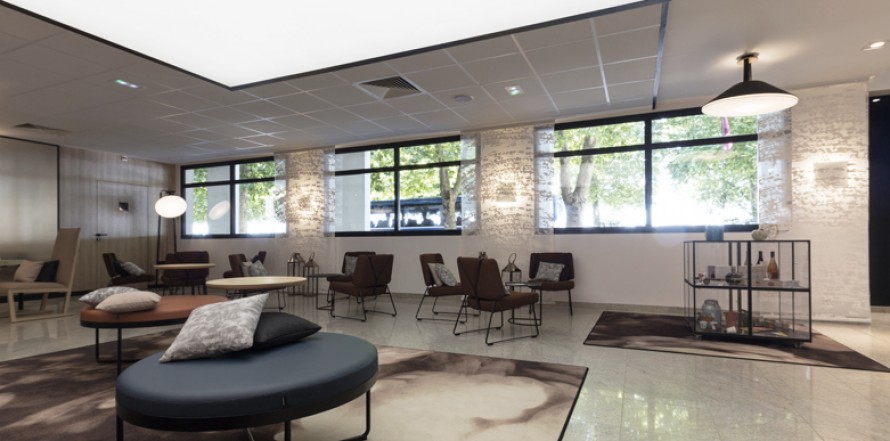 BAR & LOUNGE
The vaporous spirit of my "Celeste" panels go perfectly well with this cozy lounge area.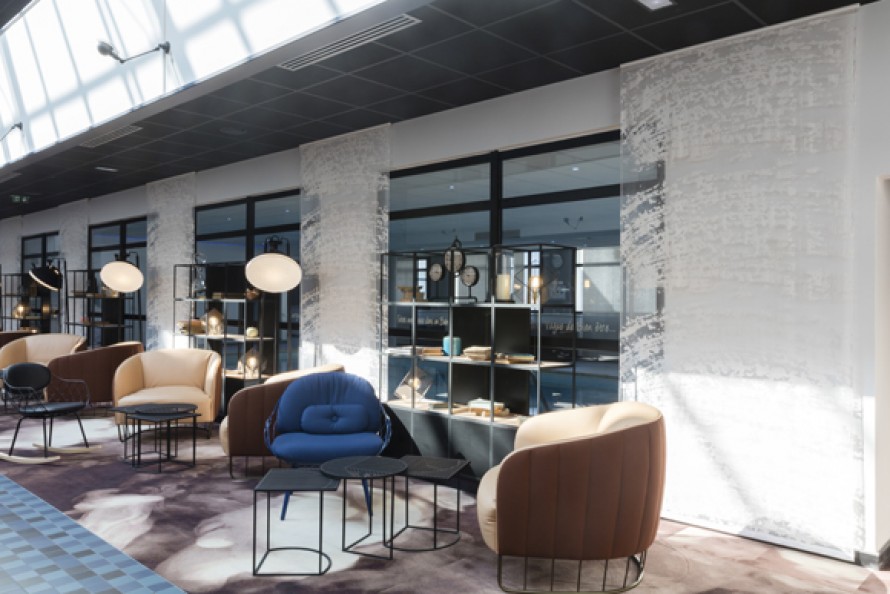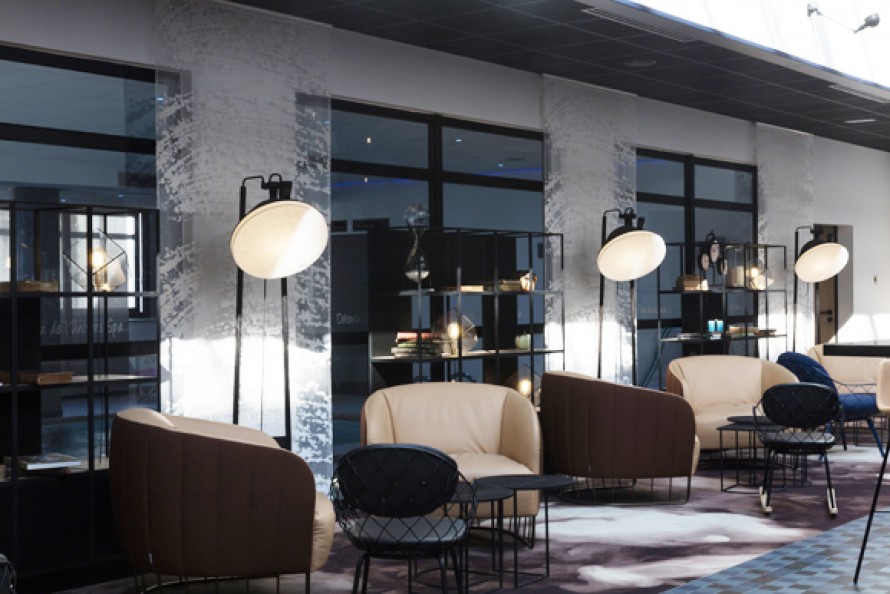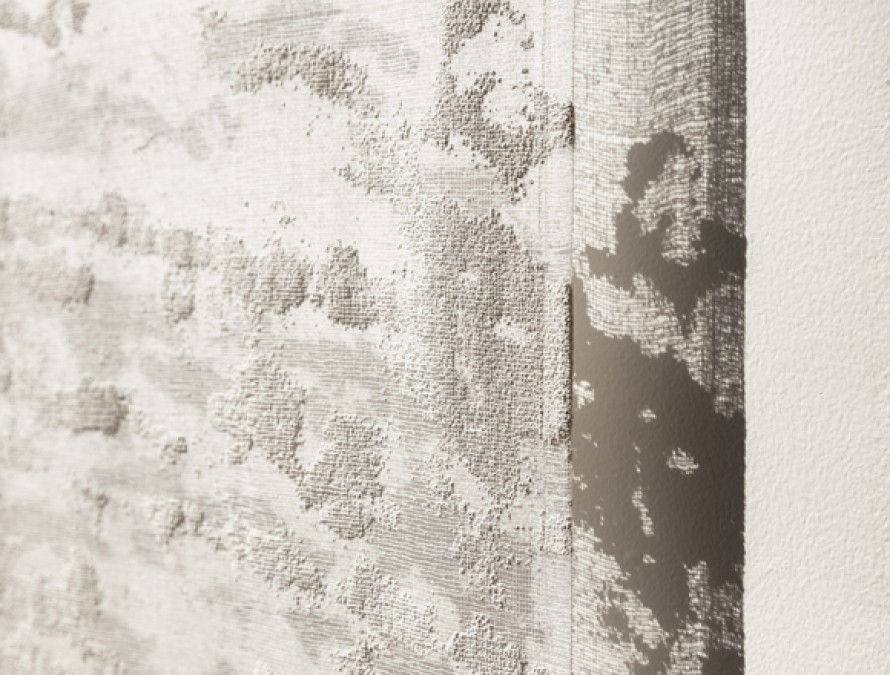 BREAKFAST BUFFET AREA
In this area my sliding panels are used to elegantly dissimulate the breakfast buffet during lunch and dinner hours.
Each morning the panels are stacked on the corner thanks to a curved track that enables them to pass from one side to the other of the buffet.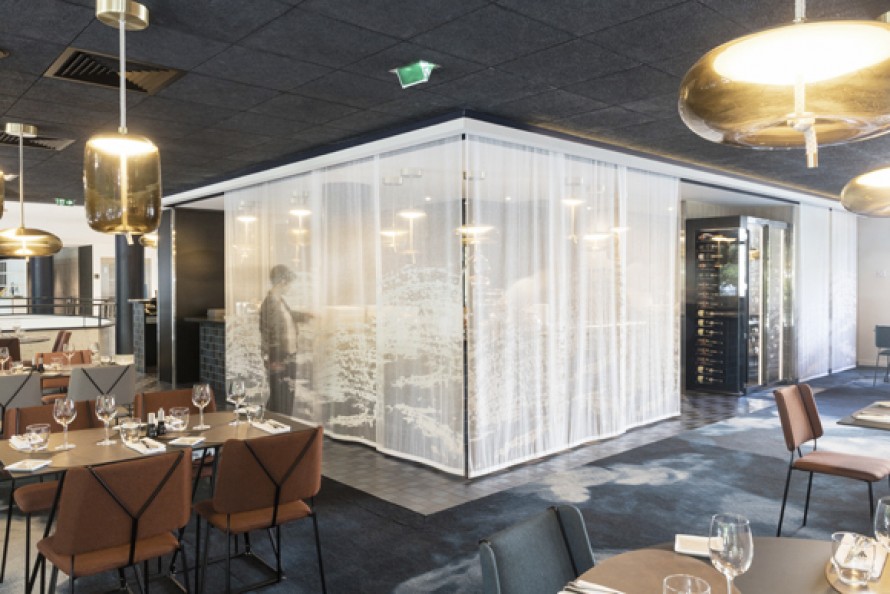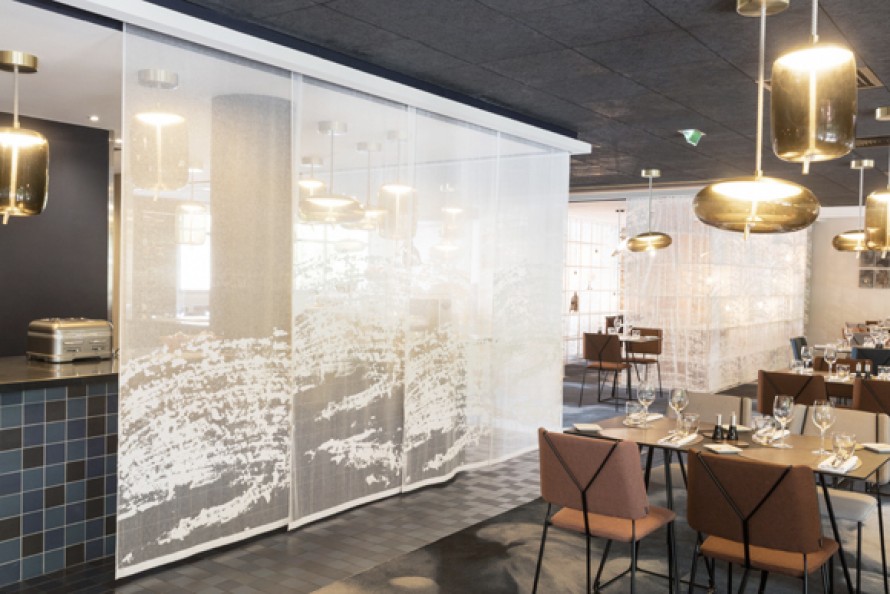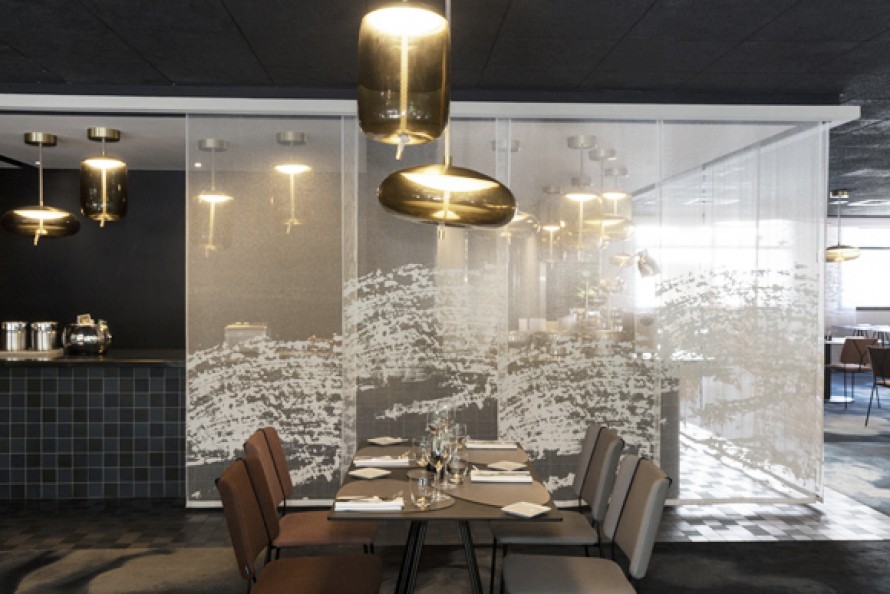 VIP LOUNGE
This unique edition of my "Celeste" design was specially asked for by the interior designer for this area.
The aim was to obtain a less transparent effect than usual, in order to create a cozy cocoon.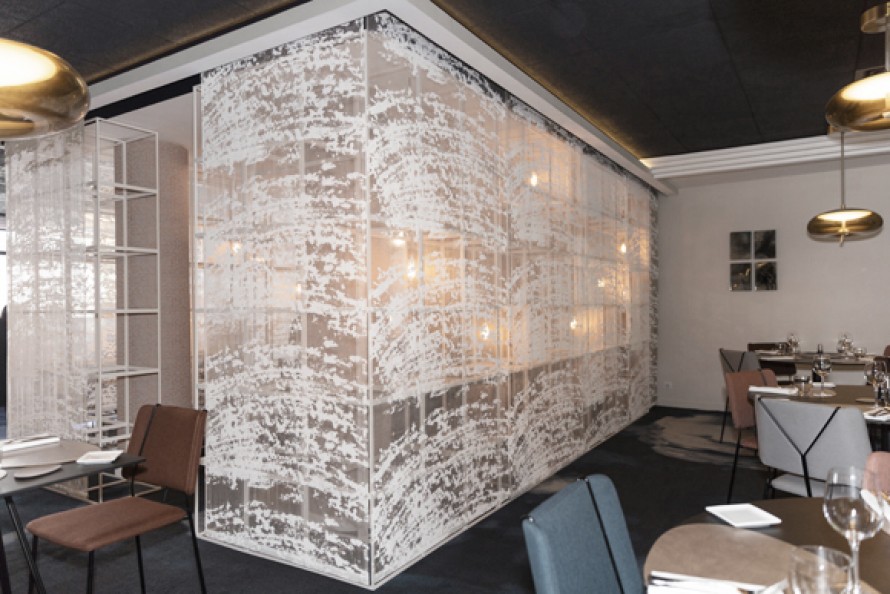 RESTAURANT
A very celestial mood for this hotel restaurant where the white clouds spread from the walls onto the floor!
Carpet "Smoke", designed by Tom Dixon for EGE Carpets.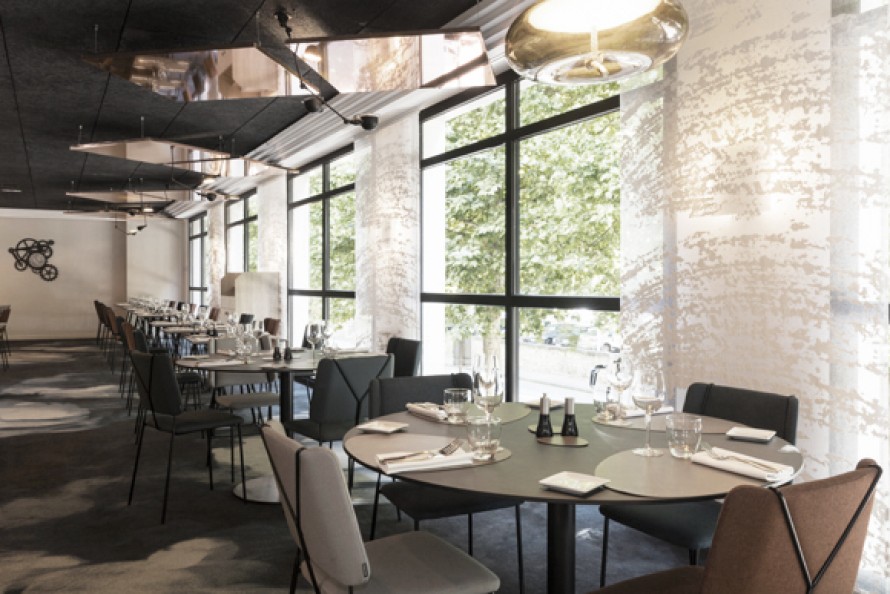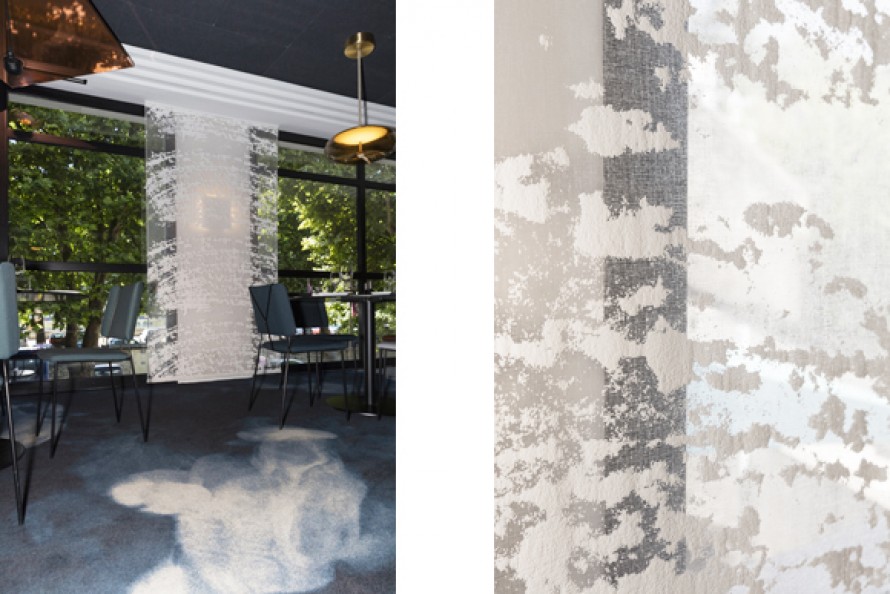 Autres articles
"Blå SPA" is a Nordic style spa facing the river Seine in greater Paris. I was commissioned to design and install all its window treatments and space dividers. This is a good example of a design project tailor-made for a humid interior.

I am pleased to present you one of my recent projects achieved in 2015 for Marie Chavarot's interior in Paris. Marie is creator of Butter In The Shutter, photographer and baker specialized in gourmet workshops and experiences.

I am pleased to present you one of our recent projects accomplished for : AXA, the second most important insurance group internationally.