Lily Latifi showcases at the grand Paris Town Hall during Paris Design Week.
" Design & Carfts " :  Berlin & Paris showcasing their designers, craftsmen & craftswomen  
An event organised by the Paris Chamber of Crafts.
06 - 30 September 2017
Monday through Saturday 10 to 18:30.
Closed on 25, 26 & 27 September.
Hôtel de Ville de Paris
Salle des Prévôts et Salon des Tapisseries
Place de l'Hôtel de Ville
Esplanade de la Libération
75004 Paris
France.
more info : http://www.cma-paris.fr/expo/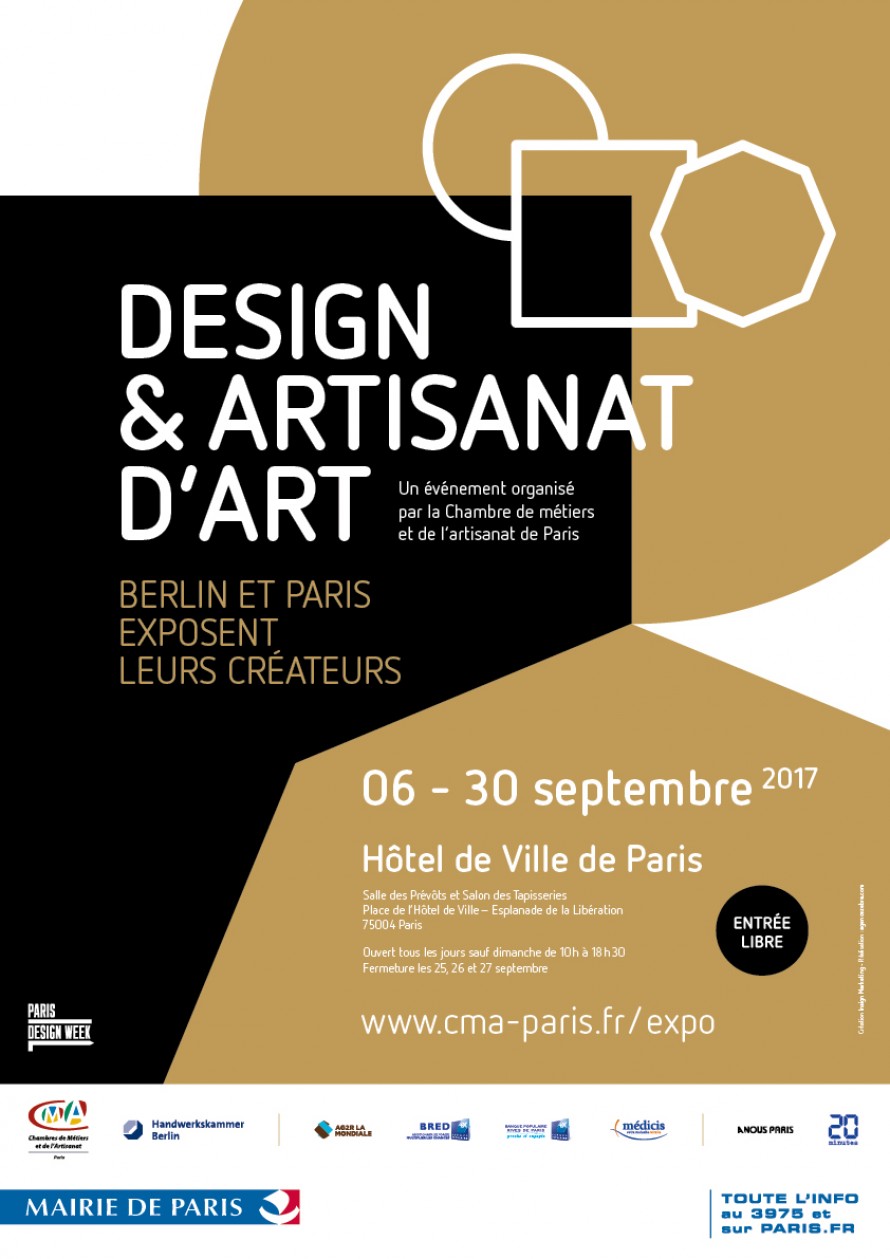 Autres articles
"Lily Latifi is a magician. Using fabrics only, she can rearrange spaces, hide away interiors from outsiders' eyes while maintaining the flow of light, or soften down noise using her gliding panels. She plays around with fabrics, laser cuts felt, prints on carpets and sun screens and creates panels.../...

Tuesday March the 19th at 11 am : Feathers, Felt & Leather - 3 craftswomen / 3 materials 3 craftswomen will share their passion for a material that they have decided to put into service of our interiors Feathers : Beatrice Bost-Le Mouël the inspired feather worker at Plumavera Felt : Lily.../...

For the second year, Paris Design Week gets together 12 designers within the 18th district of Paris who will welcome you to share their experience of creating.