Lily Latifi showcases at the grand Paris Town Hall during Paris Design Week.
" Design & Carfts " :  Berlin & Paris showcasing their designers, craftsmen & craftswomen  
An event organised by the Paris Chamber of Crafts.
06 - 30 September 2017
Monday through Saturday 10 to 18:30.
Closed on 25, 26 & 27 September.
Hôtel de Ville de Paris
Salle des Prévôts et Salon des Tapisseries
Place de l'Hôtel de Ville
Esplanade de la Libération
75004 Paris
France.
more info : http://www.cma-paris.fr/expo/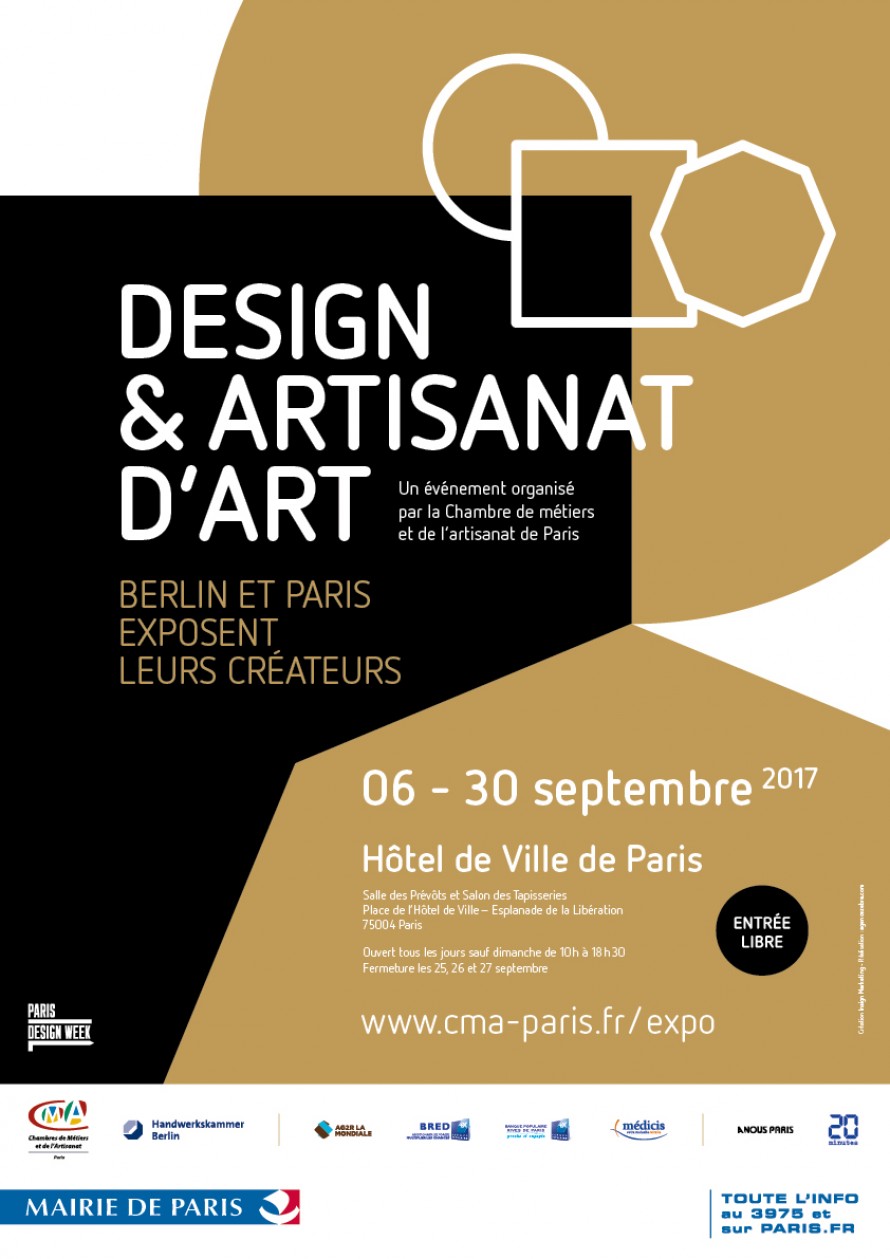 Autres articles
For the second year, Paris Design Week gets together 12 designers within the 18th district of Paris who will welcome you to share their experience of creating.

Are you looking for a bespoke and contemporary way to dress your party tables?

We are delighted to announce our new strategic alliance with The Office Furniture Family (TOFF).